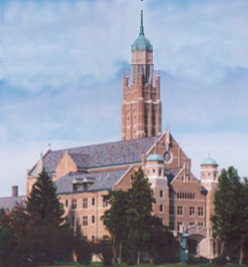 Welcome to the Summer trimester.
And welcome to our Learning Management System. Since the software upgrade, we have continued to fine-tune and add new features. What you see will be both familiar and new. More changes and capabilities will be rolled out in the coming semesters.
While much will be intuitive for those who have taken courses with us in the past, you may want to take some time to review some of the informative documents and videos at the right of the page (topics include: sending and retrieving messages, submitting assignments, participating in chat sessions, and participating in forums).
Please review the Getting Started section for your class(es) and make note of the first REQUIRED conference.

We are thrilled to have you with us this semester and pray daily for your success. May God bless you abundantly for the efforts that you put forth to be better formed for His work.
Deacon Roger Carrier
deacons@pcj.edu